Helen Mirren Looks Saucy In A Union Jack Flag For Esquire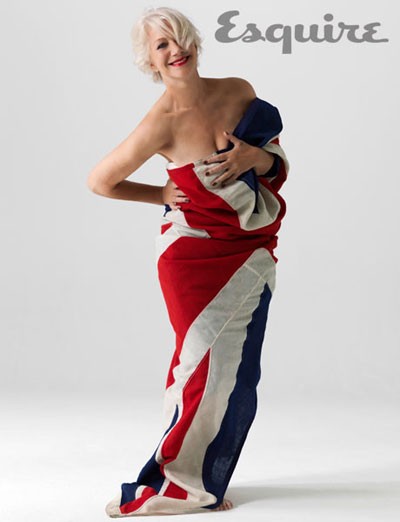 Helen Mirren is our idol. She's 65 and looks like this. The actress appears in the August issue of Esquire covering up in just a Union Jack flag. She's daring, and we love it!
Last month she said, "I do not have a great body. I have a c**p body. Naomi Campbell has a great body. Let's be realistic, here."
Stop being so modest, Helen.
The actress recently starred in the "Arthur" remake, which is now on Blu-ray and DVD.
Photograph by Perou; © 2011 Esquire