Helen Mirren Likes Wearing Stripper Heels

Helen Mirren shuns designer shoes for stripper heels when she struts her stuff on the red carpet because the height empowers her.
 
The British Oscar winner admits she'd rather totter around in a cheap pair of high heels than don a dainty pair designed by Jimmy Choo or Stuart Weitzman.
 
She explains, "I often buy my shoes on Hollywood Boulevard at these places that sell them to pole dancers - because they're really high. I'm only five foot four (inches), so I put those little babies on and I'm, like, five foot 10 and I can strut my stuff alongside Nicole Kidman anytime."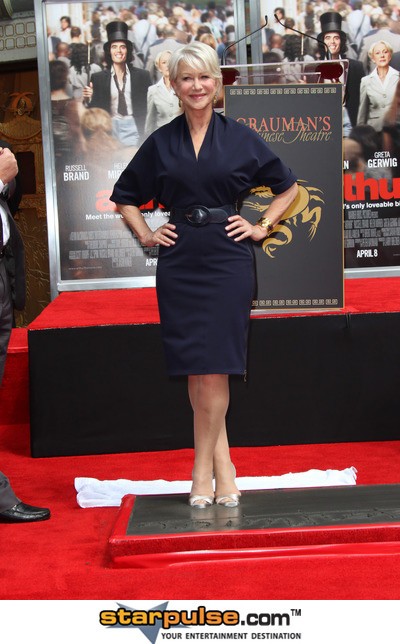 Click for more great Helen Mirren pictures: