Helen Mirren Leaves Stage To Shout At Loud Street Drummers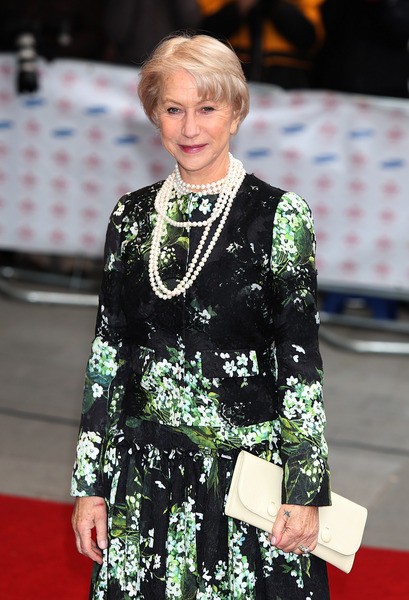 Drummers promoting a gay musical festival were left stunned when Helen Mirren cussed them out - in a Queen Elizabeth II costume.
Mirren was performing in the play "The Audience" at the Gielgud Theatre when she was interrupted by the sound of 25 drummers outside. The actress stormed out the doors and confronted the loud band's leader, cussing and asking them to "shut the f--- up."
Mirren told the Daily Telegraph, "I'm afraid there were a few 'thespian' words used. They got a very stern royal ticking off but I have to say they were very sweet and they stopped immediately. 
"I would love to track them down and invite them to see the play. I felt rotten but on the other hand they were destroying our performance so something had to be done. The drumming just slowly got louder and louder and then settled right outside the stage door. There was just a thin wall between drumming and the theatre so it was unbelievably loud on stage. (Co-star) Paul Ritter and I could hardly hear each other speak and the audience couldn't hear us speak at all." 
Rufus Wright, who also stars in the play, tweeted, "Just fulfilled a lifelong ambition by bellowing at 25 drummers to shut the f--- up. West End theatres got thin walls.
"You should have seen Helen. She came out in full Queen costume and shouted at the drummers too. Honestly. It was breathtaking."