Helen Mirren Bares Her Midriff, Looks Like Little Red Riding Hood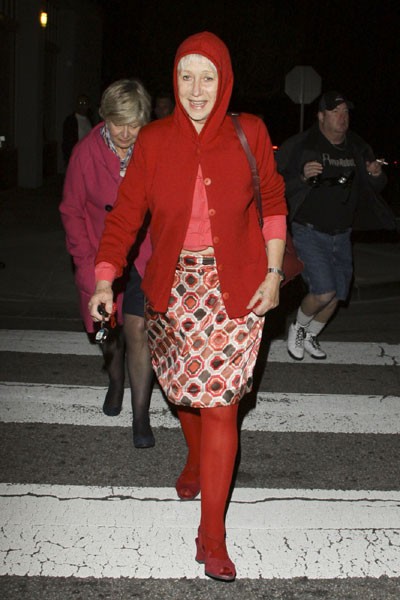 We spotted Helen Mirren baring her midriff in a colorful outfit in Los Angeles yesterday. The actress put on a red hooded top as she left Aeros after watching a Ben Affleck double film feature.
Last month Halle Berry confessed she had a girl crush on Helen: "She's hot as hell. I don't remember where I was, but I was somewhere, and somebody brought me a picture of Helen Mirren in a bikini on the beach, and I was like, 'There's no way!' I studied it. I stared at it, flipped it over, upside down, looked through it. I was like, 'Hold it a minute - how is that possible?"
Helen stars in the upcoming film "Arthur" opposite Russel Brand. The comedy follows a drunken millionaire (Brand) who puts his inheritance on the line when he falls for a shoplifting waitress (Greta Gerwig).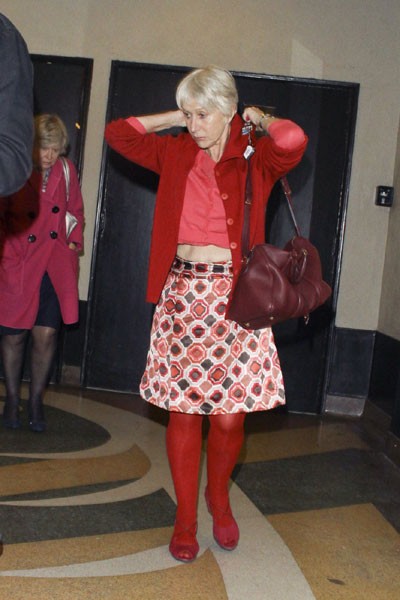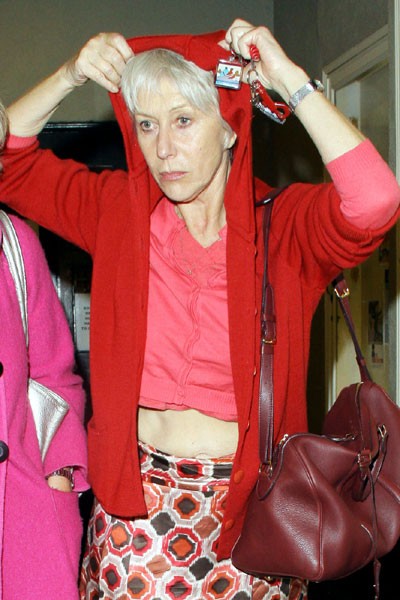 More to check out:
Click for more great Helen Mirren pictures: