Helen Hunt & Helen Mirren Dazzle At Palm Springs Film Festival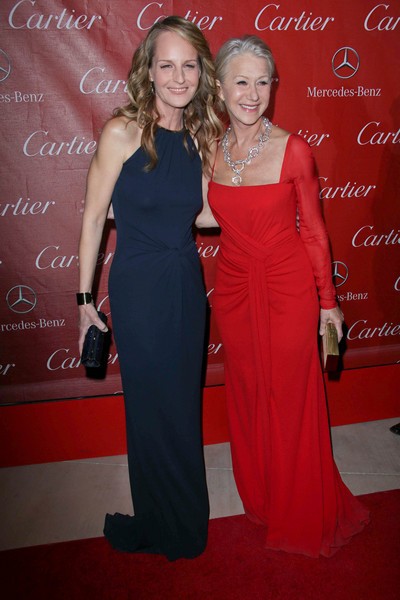 Two famous Helens joined forces at the 24th Annual Palm Springs International Film Festival Awards Gala in California over the weekend.
Helen Hunt, 49, and Helen Mirren, 67, looked fab and age defying as they posed together on the red carpet wearing blue and red gowns.
Mirren recently celebrated the installation of her Hollywood Walk of Fame star. Her star sits on Hollywood Boulevard alongside fellow British actor Colin Firth.
Mirren starred in 2012's "Hitchcock" opposite Anthony Hopkins. She is currently filming spy flick "Red 2" with Hopkins, Bruce Willis, Catherin Zeta-Jones and Mary-Louise Parker.
Hunt played a sex surrogate in the 2012 drama "The Sessions." The film has been nominated for two Golden Globe awards.
See more photos of the two Helens...