Helen Hunt, 50, Rocks A One-Piece Swimsuit, Sexy Wetsuit On 'Ride' Set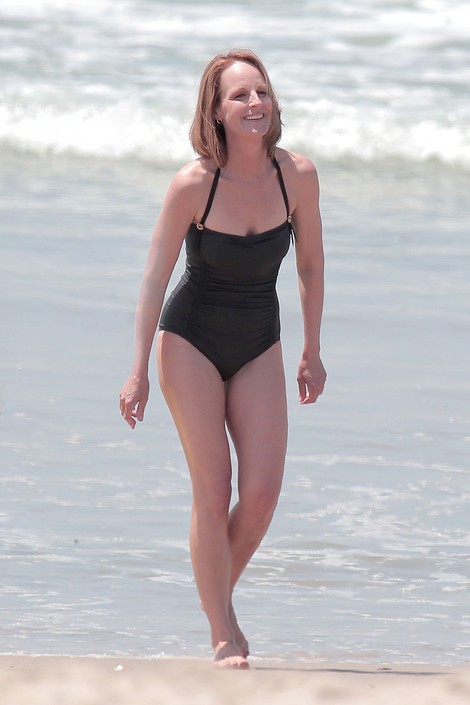 Helen Hunt has definitely still got it. We spotted the actress, who turned 50 in June, wearing a black one-piece swimsuit while filming scenes for her upcoming movie "Ride" in Los Angeles.
Hunt also put on a skintight wetsuit while strolling along the beach with a surfboard.
She looked fantastic, which is no surprise since fans caught a glimpse of her flawless naked body in last year's "The Sessions." She was nominated for an Academy Award for her role as a sex surrogate.
In "Ride," Hunt plays a woman who travels across the country to California to be with her son after he decides to drop out of school and become a surfer. Luke Wilson and David Zayas also star. In addition to starring in the film, Hunt also wrote the screenplay. It hits theaters next year.
The star, who disappeared from the radar for a few years, is proof that "older" female actresses can still find work. She also stars in the upcoming films "Relative Insanity" and "Serpent Girl."
Check out more photos of Helen...