Heidi Montag Shows Off Her Curves In Hot Leather Shorts At Gentleman's Club In Sin City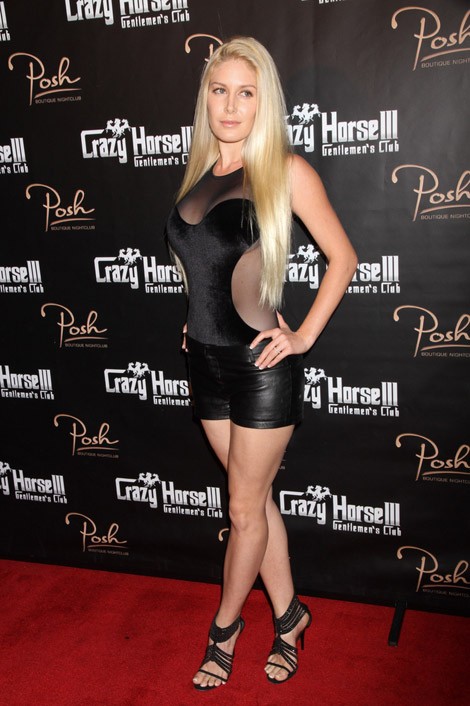 Reality star Heidi Montag hosted the third Anniversary of Crazy Horse III Gentlemen's Club in Las Vegas on Friday night.
The former "Hills" star wore black leather shorts, a velvet and sheer top, and strappy black sandals - appropriate attire for the Sin City event.
Montag recently opened up to Access Hollywood about her plastic surgery regrets.  She's had several procedures, including a nose job, liposuction, a chin reduction, and breast and butt augmentations.
"I should have researched it more and I wasn't really told the repercussions and what would happen emotionally and physically and how much pain I'd be in," she explained.
Montag has had a difficult time transitioning to life following her appearance on "The Hills." Former BFF Lauren Conrad has been involved in book and fashion ventures, while Kristin Cavallari recently had a baby. Montag has released two albums.
See more photos of Heidi...