Heidi Montag Makes Fun Of Her Plastic Surgery (Video)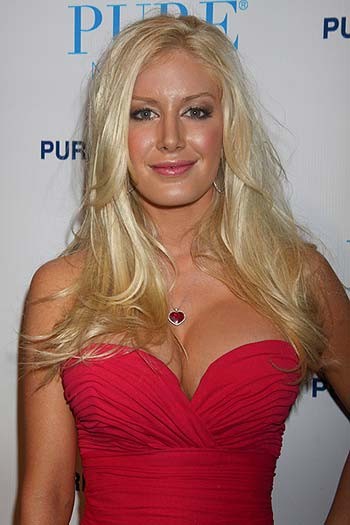 The folks over at Funny or Die.com somehow got Heidi Montag to make fun of herself for the sake of credit card reform.  In their latest short, the fake blonde star of "The Hills" talks about some of her recent surgeries (awesome!), Lauren Conrad (hot!) and how you can contact your senator to push bank and credit card reform (bor-ing).

The video was directed by Ron Howard & Jake Szymanski and features a cameo from Heidi's husband, Spencer Pratt.

We think it's pretty funny; but most of all despite any of the recent photos of Heidi's new assets that we've seen, the video gives a really good idea of how big those breast implants really are. Here's to the next size up, Heidi!
Click for more great Heidi Montag pictures: