Heidi Montag Is Aroused After Filing For Separation From Spencer Pratt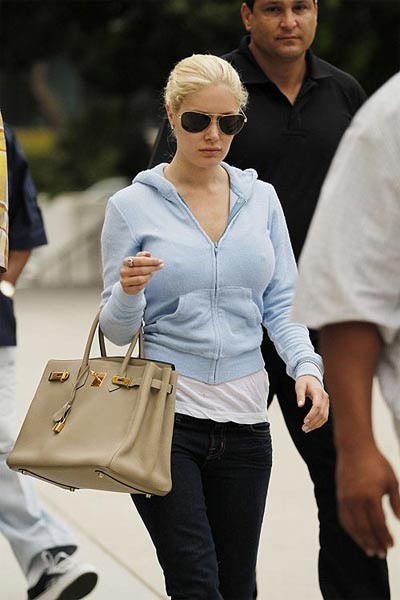 It's official. Heidi Montag, star of "The Hills" has filed for a legal separation from her husband, Spencer Pratt. Heidi was seen leaving the Santa Monica courthouse with her papers and a few bodyguards in town.

The couple announced their breakup last month after Heidi said she'd had enough of Spencer's antics.

Her representative told TMZ.com, "Heidi is looking to move out due to all the fake bad press that Spencer controls. She's tired of it and is looking for a place and wants to focus on her acting career."

Last week, Us Weekly reported that the split was just another one of the couple's infamous attempts to stay relevant, especially now that "The Hills" has officially ended.

Prior to the announcement of the split, Montag took to her Twitter.com page and wrote, "I am not Heidi Pratt, I am Heidi Montag."
TMZ also reported that Heidi reported in the papers that she has "no such assets or debts," and speculated whether the couple have a prenuptial agreement in place, or "if they're broke."
In related news, despite the expression on her face, Heidi looks pretty excited about filing for separation. Obviously, after the work her plastic surgeon did, she hasn't much use for a bra anymore.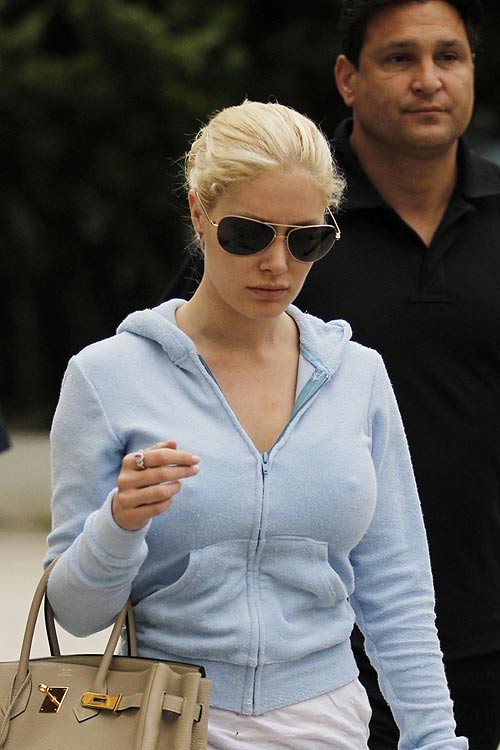 CHECK OUT THE COURT PAPERS ON THE NEXT PAGE.
Click for more great Heidi Montag pictures: