Heidi Montag And Spencer Pratt Renew Their Wedding Vows

Reality TV couple Heidi Montag and Spencer Pratt have sealed their reunion by renewing their wedding vows in a romantic ceremony in California.

The Hills stars split earlier this year and Montag filed for legal separation in July, citing irreconcilable differences. They reconciled in September and Montag called off the legal action, while Pratt has since admitted the divorce proceedings were staged in a bid to land them a new TV deal.
 
Their nuptials in 2009 were filmed for The Hills but on Sunday, the couple exchanged vows in a private beachfront ceremony - with no friends or family present.

Pratt tells ETOnline.com, "(This time) it's just me and my bride on a little secret beach with nobody else and it's just about her. Versus last time it was about everything else, it was about drama, it was about ratings."
 
Montag adds, "It was about everyone but us, so this is really our first wedding about Spencer and I and our love. Now I feel like I can finally just be Heidi and just be in a marriage and just be a person. I'm just really enjoying every day."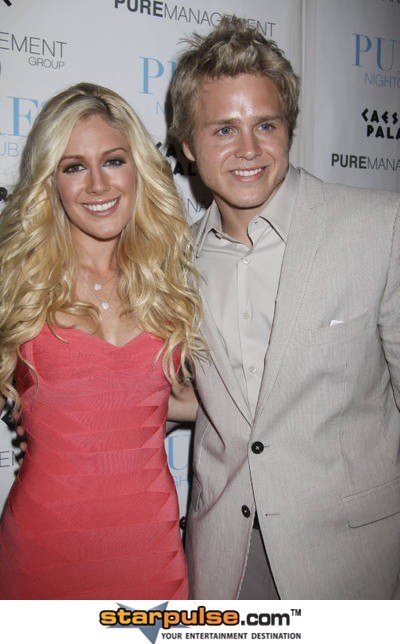 Click Here For More Heidi Montag Pictures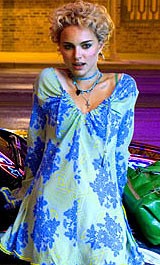 Our pals hooked us up with these, check 'em all out!
Don't you hate when Playboy puts someone on the cover and they're not naked inside? (The Frisky)
Natalie Portman wants to be the next Judd Apatow (PopEater)
Forget 'Talk Like A Pirate Day,' there's a 'National Sex Toy Day' (Lemondrop)
Jessica Simpson isn't worried about losing half her fortune in a few years when her new husband bails on her (Celebuzz)
All access to UFC All Acces host Rachelle Leah (pics too hot to show!) (Maxim)
No matter how old they are, boys will always be boys - especially when there's cleavage around (Buzzfeed)


Links from all over the web, right here on Starpulse!