Heidi Klum's Sexy Butt, Back & Breasts (Pictures & Video)

Heidi Klum
shows off her body and talks about getting dissed by Karl Lagerfeld, skinny trends,
Project Runway
and more in the new
Page Six Magazine
. Check out photos, video and quotes below...
Earlier this year, fashion mogul Karl Lagerfeld said some scathing words about beloved German supermodel Heidi Klum. "I don't know her.
Claudia [Schiffer]
doesn't know her. She was never in Paris. We don't know her." And in regards to Heidi's husband
Seal
, "I am no dermatologist, but I wouldn't want his skin. Mine looks better than his. He is covered in craters."
Until now Heidi had yet to publically respond to the scandalous statements. But now she's speaking out in an exclusive interview with
Page Six Magazine
.
"I don't know why he said that. Maybe he wanted to be in the paper? Maybe he doesn't understand what I do? It's bizarre to me that he says he doesn't know who I am because he's dressed me in the past. I've worn Karl Lagerfeld. Not even Chanel—his line. Lagerfeld doesn't just send random things everywhere, so it was a big thing for me [to wear his label] to the CFDA Awards a few years ago. I don't know how he missed that, when he dressed me that time. But you know, it's cool. People can say whatever they want to say. You can't please everybody, and you can't live your life wanting to please everybody either."
Heidi also talks about the pressure on models to be super thin, "It's hard for the girls. How old are they? Fifteen, 16? Some girls are naturally thin and can eat whatever they want. When I was 15, 16, there was not one ounce of fat on me, but some other girls have to work hard to stay like that. But the rules are not made by the models. To be part of this, they have to be the size the designer wants them to be. I'm not that skinny, and I never was, but I can pretty much eat whatever I want."
She also gushes about her favorite
Project Runway
winner. "Christian (Siriano) is the total package. He's very talented and a go-getter, which you have to be. He took the great opportunities afterwards —
Ugly Betty
, the
Ellen
show — but he was still designing. Contestants sometimes think, 'I'm a celebrity now,' but it's like, 'No, you're not a celebrity. You're a designer. Don't forget what got you here to begin with.'"
For the full interview with Heidi, check out Page Six Magazine
.
Heidi's sexy Page Six photo shoot, don't miss the hot video below (scroll down)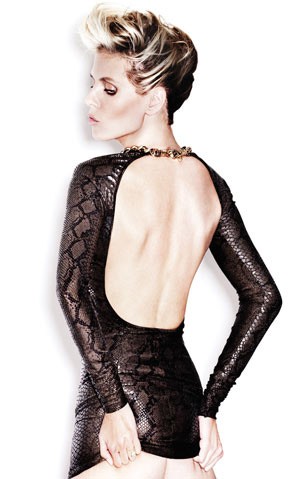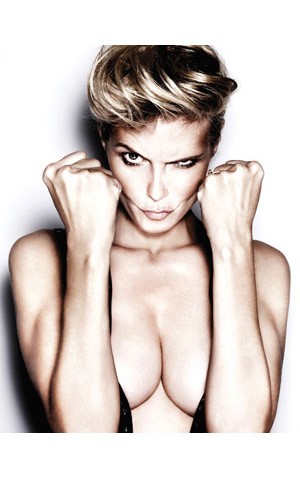 - Click here for more hot Heidi Klum pictures -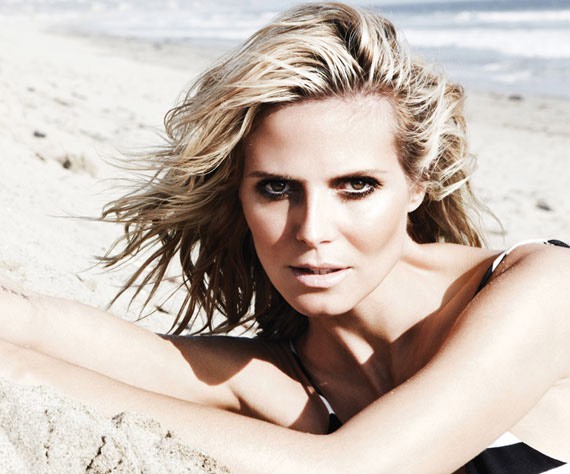 Images © Page Six / Rankin
Watch video of nearly nude Heidi Klum get naughty for her Page Six Magazine photo shoot:
- Click here for tons of sexy Heidi Klum pics -