Heidi Klum Undergoing Laser Treatments To Remove Seal Tattoo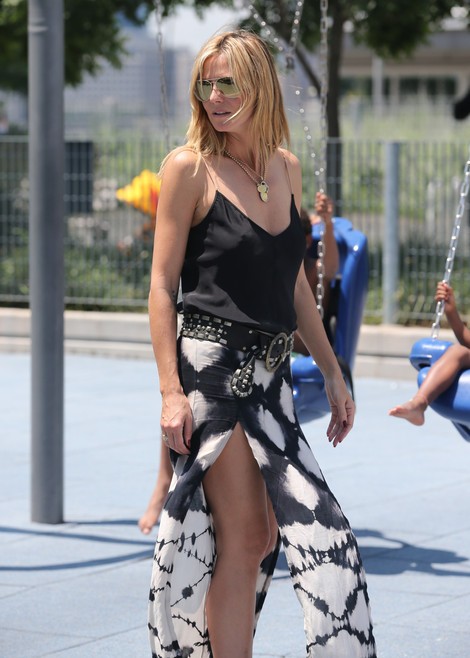 Heidi Klum may have finalized her divorce from singer Seal just over a year ago, but she's got a constant reminder of their seven years together still inked on her right forearm.

The supermodel has begun undergoing laser treatments to remove the swirling tattoo that reads "Seal" from her arm not that they are no longer together.

The Project Runway hostess had the design inked on her arm in 2008 to commemorate their third wedding anniversary.

The German model has been seen lately with the tattoo visibly faded after going "through a few treatments," a source told People magazine.

Laser tattoo removal takes multiple sessions spaced nearly two months apart. The (very painful) laser breaks down the ink and the body then absorbs it.

Heidi isn't the only star to have a tattoo removed, actress Megan Fox has been undergoing treatments to remove the Marilyn Monroe tattoo on her forearm.

A study by Harris Interactive in 2012 found that nearly 15% of American adults with tattoos regret getting any or all of them.