Heidi Klum Tweets Mother's Day Bikini Photo, Still Looks Amazing At 39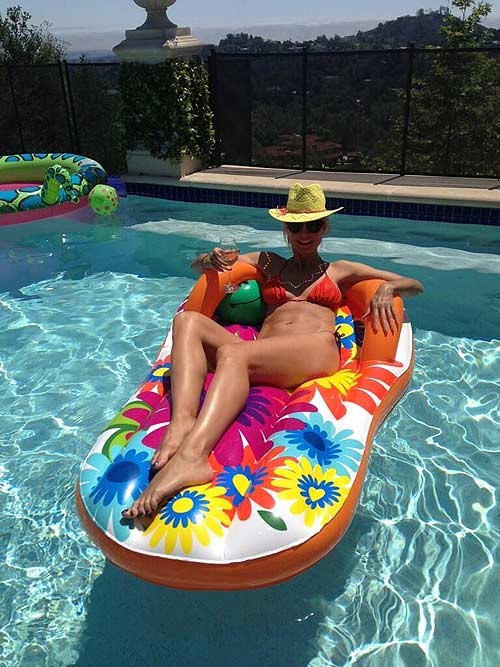 Heidi Klum Tweeted a photo of herself lounging on an inflatable in her pool on Sunday, writing, "Happy Mother's Day! Best Mother's Day ever...."

The Project Runway hostess, who split from husband Seal just a year ago, appeared to be taking a slight dig at her ex, now that she's moved on to date her former bodyguard Martin Kirsten.

The couple was spotted on Saturday with Heidi's four children in Santa Monica, where they spent time on the beach and rode their bicycles on the boardwalk.

The 39-year-old showed off her sexy figure in an orange bikini on Sunday, spending her Mother's day relaxing in the pool with a glass of wine.