Heidi Klum Tweets A Sexy Bikini Photo On 'Beautiful' Fourth Of July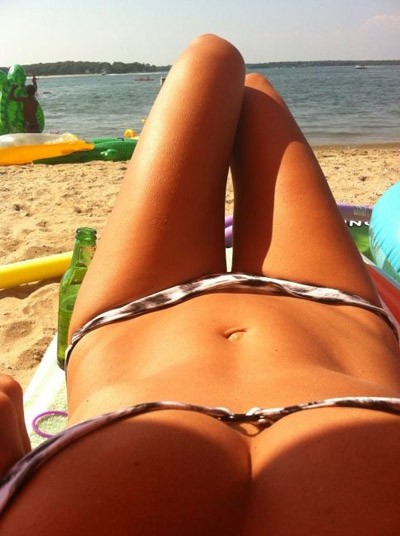 Heidi Klum tweeted a sexy photo of herself on Independence Day with the message "Gorgeous day." We're not sure if she was talking about the weather or the view from her camera, but we'll definitely agree!

The Project Runway hostess wished "Happy 4th of July everyone!!" with the self-portrait she posted shortly before showing off her rocking bod (below).

Heidi recently told German newspaper bild am Sonntag that after her divorce from singer Seal she doesn't think she'll be walking down the aisle again.

"I don't know if I'll get married again," she says; "Although I really enjoyed being married. I'm a dreamer."

During the couple's seven-year marriage they renewed their vows each year; the last time coming just over a year ago (May 2011); something she fondly remembers despite their January split.

"I loved our annual fairy tale weddings that were our big family parties," she says. "But sadly, it somehow didn't work out."

But despite her recent relationship woes, Heidi claims she's happy.

"I think everyone should work on their dreams. I try to. I look into the future, concentrate on my family and I have to say that I'm happy," says the mom of four.

"There are worse things in life than a separation."