Heidi Klum Splits From Bodyguard Boyfriend, Posts Multiple Bikini Photos On Twitter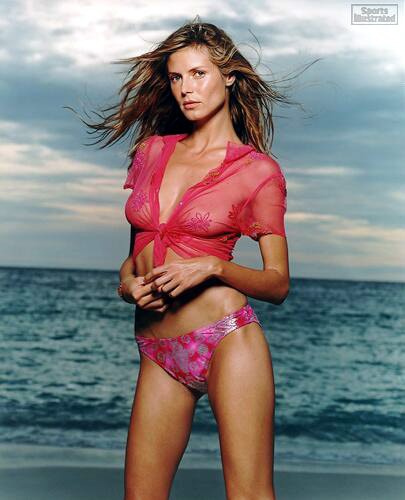 After a year and a half of dating, Heidi Klum and her bodyguard boyfriend Martin Kirsten have broken up. The pair started dating in summer 2012 after Klum filed for divorce from her musician husband Seal.
A close friend revealed to People magazine: "Martin was there for her during a challenging time in her life and it was something she will always be grateful for. Life is about timing. He was incredibly supportive and they were there for each other, but they're moving on now. They still have a great friendship."
Unfortunately, Kirsten is also out of a job - he's no longer serving as the "Project Runway" star's personal security.
When the couple first started dating, Seal was a bit bitter about the relationship. He commented: "Whilst I didn't expect anything better from him, I would have thought that Heidi would have shown a little more class and at least waited until we separated first before deciding to fornicate with the help."
Meanwhile, Klum is gearing up for a Sports Illustrated swimsuit special, which is airing on NBC. She has been tweeting sexy photos of herself in various bathing suits.
On Monday she posted a pic of herself in a pink bikini with the caption: "7 Days Until @SI_Swimsuit on @NBC! Just a little stroll on the beach. #SISwim50."
See more pics of Klum...