Heidi Klum Sizzles In A Low-Cut, Backless Gown At Mercedes-Benz Fashion Week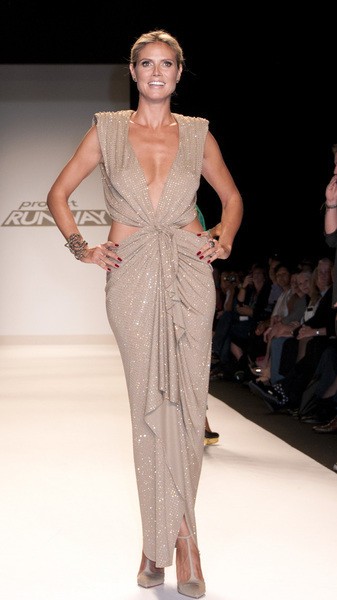 Va va voom! Heidi Klum rocked the runway during Mercedes-Benz Fashion Week on Friday. She may be 39, but she's definitely still got it.
The former supermodel took the stage for the "Project Runway" season 10 finale show at Lincoln Center. Heidi looked gorgeous in a glittering metallic gown that revealed quite a bit of skin on her chest, back and hips.
The model has been showing off her body quite a bit lately. The mother of four has been tweeting photos of herself wearing sexy bikinis.
Heidi has also been struggling with the break up of her marriage to singer Seal, who recently suggested to TMZ.com that his estranged wife had an affair with her bodyguard. Heidi's spokesman vehemently denied the "untruths."
See more sexy shots of Heidi at fashion week...