Heidi Klum Shows Major Skin In Tie-Up Gown At MTV EMAs, Kim Kardashian Stumbles & More!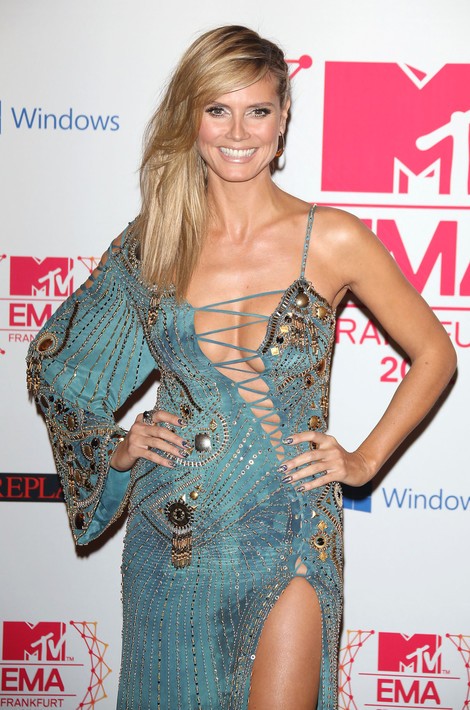 Heidi Klum left little to the imagination at last night's MTV European Music Awards held in Frankfurt, Germany. The model wore a blue and gold Versace gown with a huge slit up the leg and a revealing tie-up bodice.
It's hard to believe that Klum is 39, gave birth to four kids, and still looks that amazing. But she is a supermodel, and their God-like genetics give them an edge over regular folk.
Kim Kardashian also attended the EMAs and dazzled in a black dress with a long train. She stumbled as she went on stage but caught herself before falling down. Disaster averted!
Taylor Swift looked demure in a slim-fitting white gown, perfect for collecting her multiple trophies. Canadian singer Carly Rae Jepsen opted for a strapless silver dress.
Watch Kim Kardashian stumble and then check out more photos from the event...
(See the full list of winners here!)