Heidi Klum Says Katie Holmes Has 'Great Style'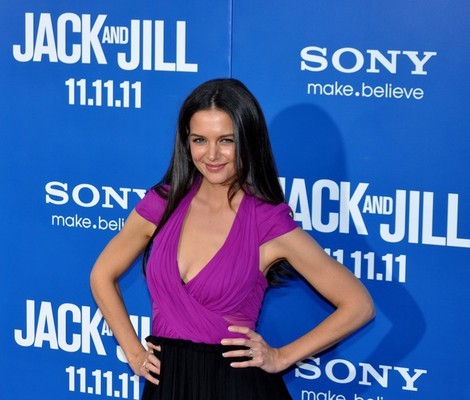 Katie Holmes is one of the most stylish people in Hollywood, according to supermodel and "Project Runway" host Heidi Klum.

Just days after filing for divorce from Tom Cruise last month, the actress put on a brave face to appear as a guest on "Project Runway: All Stars," and Klum believes she should consider a second career as a style guru.
Holmes co-designs day and evening attire for the label Holmes & Yang she created with stylist pal Jeanne Yang. The partners will make their catwalk debut at New York Fashion Week in September.
 
"She has great style. She has her own style. She's a designer... I think she has a great line. I like a lot of her clothes, especially right now. She has these very beautiful, like, spaghetti-strap camisoles. I love them, and the line. Sometimes these very basic things are the hardest ones to find," Klum told The Hollywood Reporter.