Heidi Klum Monkeyed Around On Halloween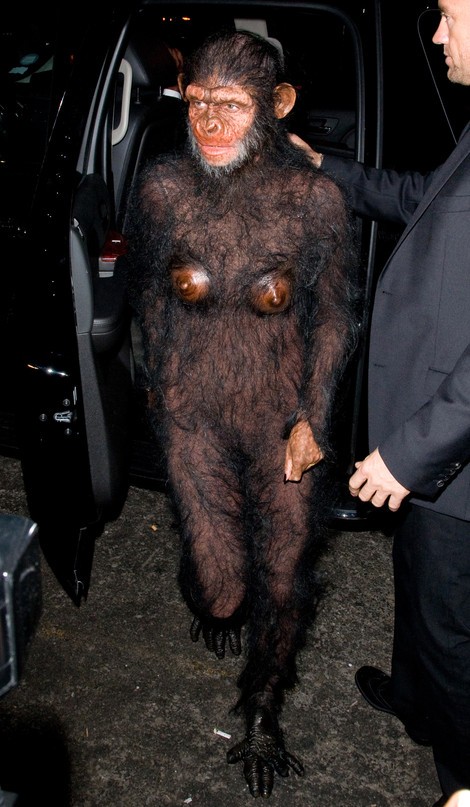 We all know how much Heidi Klum loves Halloween.  Over the weekend she showed up to Tao Nightclub in Las Vegas looking like a skinless corpse.  Ew!  The supermodel had transformed herself into a grotesque creature, and we loved it!
That wasn't the only costume she created for her favorite holiday.  On Monday she showed up to a party she hosted at the Dream Downtown in New York City dressed as a monkey.
How will she top these two looks next year?