Heidi Klum Is Unrecognizable In Old Woman Costume - See More Celebs In Their Halloween Garb!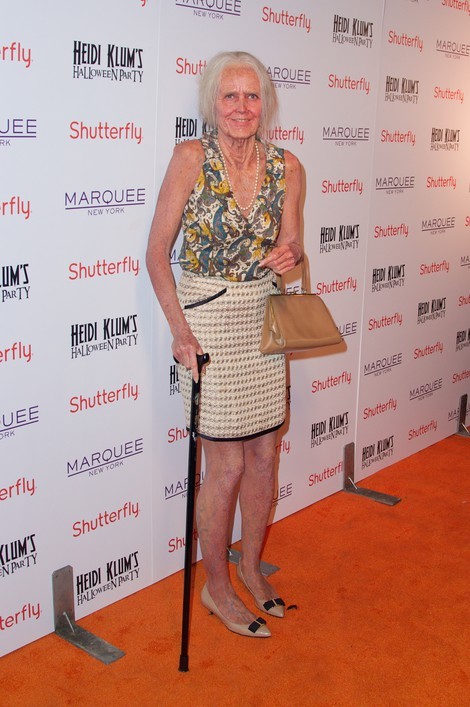 Every year, fans wait eagerly to see what Heidi Klum cooks up for Halloween. The model loves the holiday so much, she goes all out in extravagant, oftentimes over-the-top costumes.
This year, the "Project Runway" host transformed herself into an old woman. From the cane to pearl necklace, she executed the look flawlessy. What makes the look even more authentic are the details. Look at the varicose veins on her legs!
Check out more stars on Halloween and see if you can guess who they are (answers underneath their photos)...