Heidi Klum: 'I Love Being A B- -ch'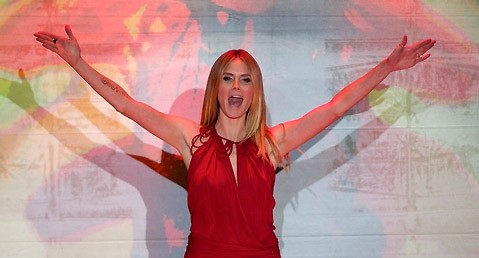 "I'm a mean b**ch...I love being a b**ch because I'm really a b**ch. I'm just trying to be nice." Heidi Klum jokes about playing a mean girl on "Desperate Housewives."
The catwalk beauty will make a guest appearance in a special episode set in New York City.

The German star has already landed cameos in a number of shows, including "Sex and the City," "Spin City" and "How I Met Your Mother."
Klum will be joined by fellow model Paulina Porizkova when she makes her cameo.
See more photos of Heidi here!