Heidi Klum: 'I Am Not Engaged'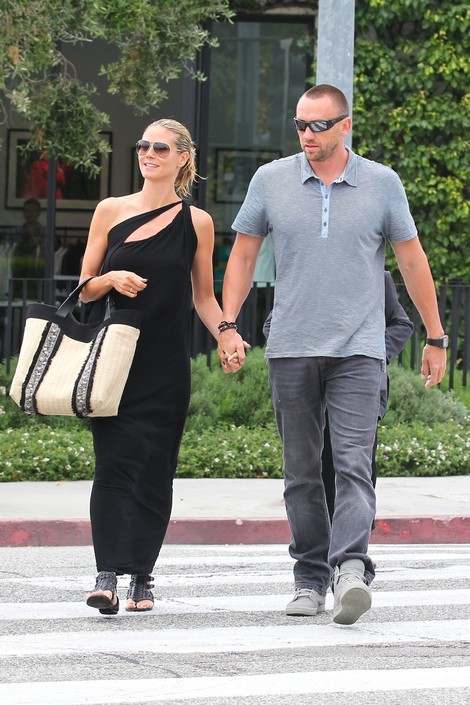 Even though Heidi Klum is wearing a ring on her wedding finger, she and boyfriend Martin Kirsten aren't getting married.
Over the weekend, the couple were spotted out and about wearing matching rings, prompting rumors they are taking their relationship to the next level.
Klum explained: "I did get a present from my boyfriend. He did give me a ring and he has the same."
 
She added: "I am not engaged. I am not planning to get married anytime soon. It's just a beautiful piece of jewelry... Just something nice."
The "Project Runway" host started dating her former bodyguard last summer following the shocking end of her marriage to singer Seal. Klum and Seal split in January 2012 after nearly seven years of marriage. Their divorce is not yet final.
Klum opened up to Katie Couric in September about Kirsten: "I trust him with my children's life. He's a great man."