Heidi Klum Gives A Sneak Peek Of Her Sexy Cleopatra Halloween Costume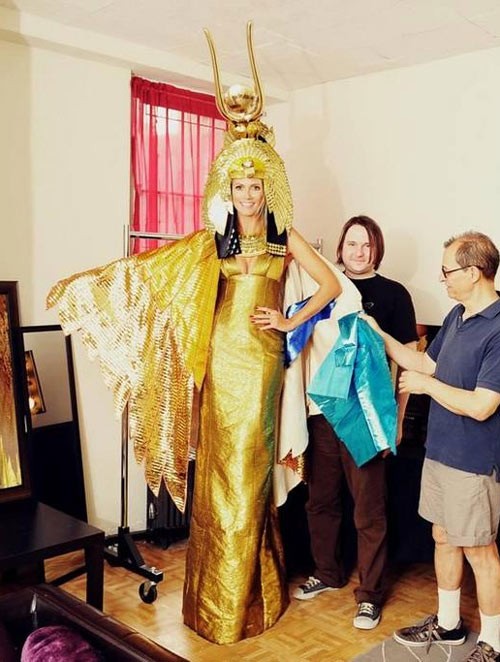 Heidi Klum always pulls out all the stops when it comes to her Halloween costumes, and this year the only thing different is that she won't be accompanied to her annual party by ex-husband Seal (who she usually outdoes with her costumes anyway).
 
The Project Runway star shared a photo of her new getup on her twitter page Wednesday, revealing that she'll be hosting her yearly party as Egyptian queen Cleopatra.

The sexy 39-year-old, looking statuesque on stilts and in her gold gown, told her designers that she wanted her costume to be "big, bold and glittery" in a video she posted to her Aol website. Heidi's headdress also extends a couple feet above her head -- hope the ceilings are high at the Finale nightclub in New York City, where she'll be hosting this year's shindig. Heidi's "favorite DJ" -- Roots drummer ?uestlove -- will be providing the music.

"One week until Halloween! Here's a sneak peek at my crazy Cleopatra costume!" she tweeted.

Last year Heidi had two fantastic costumes, a flayed corpse and a monkey.


Click through to see more of Heidi's costumes from the past!