Heidi Klum Confirms Rumors That She's Dating Her Bodyguard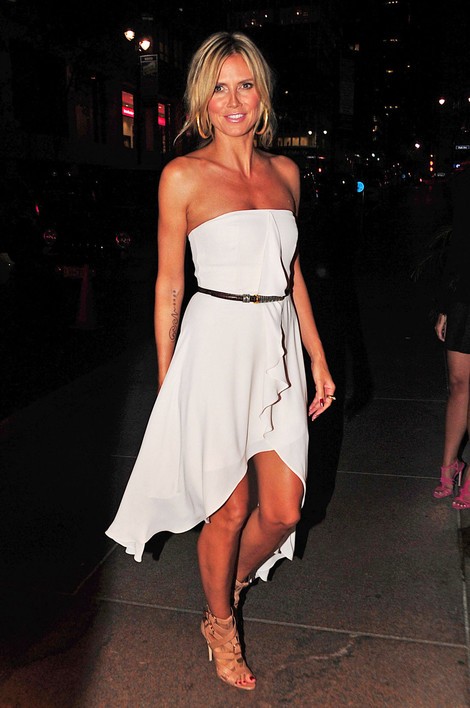 Heidi Klum confirmed recent rumors that she's dating her long-time bodyguard Martin Kirsten on Wednesday.

The supermodel split from husband Seal earlier this year and has been going through a rough divorce from the singer, who recently blasted her for "fornicating with the help" in a TMZ.com video, and also accused her of cheating on him with Kirsten.

The Project Runway star sat down with Katie Couric for the former news anchor's new talk show; telling the host that the couple aren't serious -- yet.

"I don't even know if I can call it (a relationship)... It just started. I don't know where it's gonna go," she says. "I've known him for four years and he's been with our family for the last four years. He's cared for our entire family, mostly for all four children, helped us tremendously... I trust him... I trust him with my children's life.

"He's a great man, you know, and we just got to know each other from a completely different side."

Despite the fact that Heidi and Seal's divorce isn't final yet, she's hesitant to move to quickly with the new relationship -- because of her kids.

"I'm trying to think of my kids right now," she says. "I don't want them to have to go through all that (another split). I'm trying to protect them from all of this. They're very young - my oldest is eight, my youngest is turning three and I'm thinking about that. I want to be a good mum for them and I'm taking it one day at a time."

Despite Seal's prior accusations of cheating, Heidi told Couric that while they were married "I never looked at another man."