Heidi Klum And Seal Have No Plans To Reunite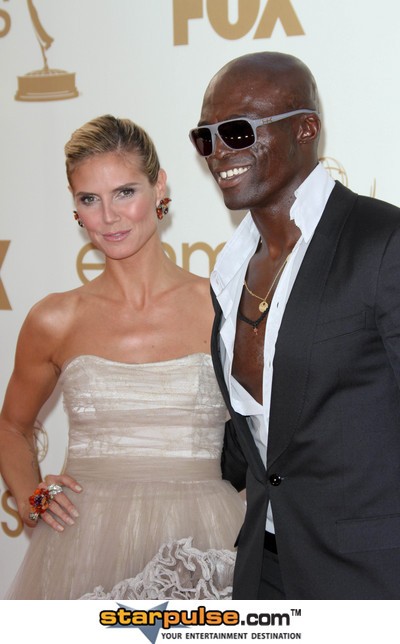 While Heidi Klum and Seal getting back together would make for a great Valentine's Day moment, it simply isn't happening.
Perez Hilton and other sites claimed Klum broke up with boyfriend Martin Kristen because she still had feelings for ex-husband Seal, going as far as to say the couple reconciled in time for the romantic holiday.
The source said, "Late last year, their daughter Lou was quite upset about not seeing her dad as much. In the end, the couple decided to co-parent a lot more, attending sports games together etc.
"... In the last couple of weeks, that turned into long dinners at the house, longer stays with the kids and then sleep overs. They're even kissing in front of the kids now. It's very much back on."
Seal's representative has since told E!, "Seal and Heidi have not reunited as a couple. Their children will always be their priority, and their focus remains on co-parenting."
Klum hasn't gotten back together with Martin, either - despite the two being spotted together recently. Sources tell E! the meeting was with a lawyer to "dissolve a guardianship agreement. Martin had the right to make decisions about the kids if they ever got sick while she was traveling."