Heather Marie Marsden Guest Stars On 'The Office'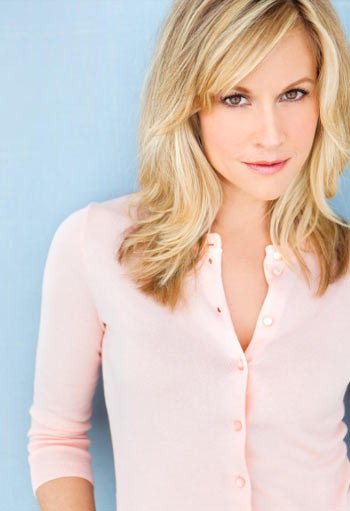 You may know her as the voice of Sarah Lyons in the popular game "Fallout 3" or from one of her pop/ rock hits or perhaps from one of her many roles in Indie flicks, but on Thursday you get to see Heather Marie Marsden show off her comedic acting chops as she guest stars in an episode of NBC's popular sitcom, "The Office."
We were lucky enough to chat with Marsden about her experience on "The Office" as well as a few other exciting things happening in the actress' career.
Heather couldn't give away too many specifics on her role in "The Office", but we do know that she plays a redhead and the part involves a story within a story.
What was working on "The Office" like?
"It was a dream! Everyone on that show is so gracious and welcoming. Appearing on a show that is so established is like being a guest in someone else's home. Sometimes it's a little awkward, but everyone on the set of "The Office" was extremely welcoming. I honestly cannot say enough about how wonderful everyone was.
Did you have any scenes with Steve Carrell? Or how about Ed Helms?
Yes, I was lucky enough to work with pretty much the whole cast and they were so great. Brian Baumgartner who plays Kevin was so wonderful and hilarious… such a great actor.
We can't wait to see it!
Heather is also an acclaimed singer/song writer boasting a top 25 Billboard dance hit with her song, "Skye." Not to mention her many tracks that have been featured on primetime television shows like "Law and Order" and "Melrose Place 2.0." All of Heather's music is available on Amazon and itunes, but in celebration of her debut on "The Office" she is offering a free download of her newest single this Thursday, October 7th. You can download the track on www.heathermariemarsden.com.
Marsden is also set to take on the role of Allison in the comedy "Lucky" that comes out next year. The film is directed by Gil Cates Jr. and written by "Saturday Night Live" alumn Kent Sublette.
You also have a movie that is coming out next year, "Lucky" right? What is "Lucky" about?
Well, it's a dark comedy and actually the main character is a serial killer who wins the lottery. He decides to use his fortune to track down a life long crush. I am actually dead in the movie. I play a corpse, so I spent lots of time with the make-up team! It's a really creative and interesting role.
Set your TiVo's and be sure to catch Marsden on "The Office" this week!