Heather Locklear & Richie Sambora's Daughter Ava Makes Modeling Debut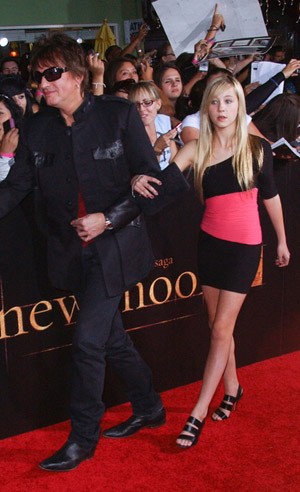 Bon Jovi star Richie Sambora's daughter made her catwalk debut in Los Angeles on Friday - at the age of 12.
 
Ava Sambora was part of the White Trash Beautiful show, which kicked off Los Angeles Fashion Week. The fashion line is the result of a collaboration between her father and designer Nikki Lund.
 
The young model's actress mother Heather Locklear was in the front row at the show.
 
Ava walked the runway as her dad's "Livin' on a Prayer" blasted over the speakers.
 
After the show Lund said, "She's a diva. She's amazing. And Richie is so excited."
 
A previous engagement kept Sambora from attending the show, staged at The Gallery in Hollywood.