Heather Headley To Play Whitney Houston's Role In 'The Bodyguard' Stage Musical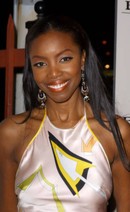 Singer Heather Headley is set to tackle Whitney Houston's most famous film role when she stars in the stage musical adaptation of The Bodyguard in London, according to U.K. reports.

The one-time R&B star-turned-thespian led a workshop for the musical last month and now a second is planned for January, according to The Daily Mail.

Thea Sharrock's production is expected to open at the end of 2012 in the West End.

Headley, who was born in Trinidad, previously won acclaim for her role of Nala in the The Lion King and as Aida on Broadway. She won a Tony Award for Best Actress in a Musical for Aida.