Heather Graham Wears Short-Shorts & A Sexy Black Top To The 'Judy Moody And The Not Bummer Summer' Premiere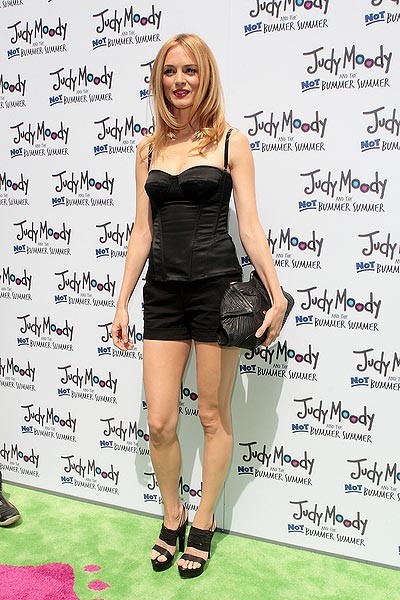 Heather Graham showed some serious leg at the Los Angeles premiere of her new film, Judy Moody and the Not Bummer Summer, held at the Arclight Cinemas.

Judy Moody is about a mischevious third grader (Jordana Beatty) who thinks she's in for an amazing summer when school gets out until she finds out her two best friends are leaving town for the entire season and her own parents are going away also. But just when Judy thinks there's no hope of her having a good summer, Aunt Opal (Graham) arrives and the fun begins.
The film arrives in theaters June 10.

Heather recently revealed in the latest issue of PEOPLE magazine that she's got a huge crush on Harrison Ford.

"I remember watching Raiders of the Lost Ark and thinking, 'Wow, maybe it would be fun to kiss a boy.' I had a moment with him that changed everything," she says.

The sexy star also explains that she loves to sleep in as much as she can.

"I could easily sleep for 12 hours a night, but I need two down comforters," she says. "I'm one of those people who are always cold."

We'll help keep you warm, Heather!