Heather Graham Rocks A Low-Cut Black Dress At London 'Hangover Part III' Premiere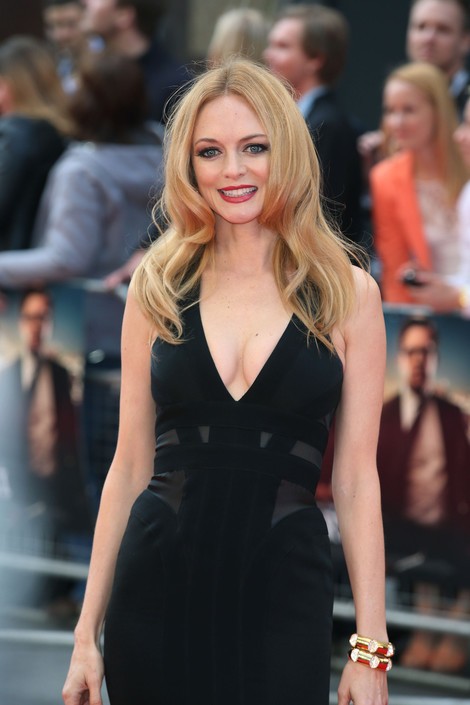 Heather Graham attended "The Hangover III" premiere at the Empire Cinema in London, England, on Wednesday. She turned heads in a form fitting black dress.
The actress, 43, had a blast making the third film of the franchise. She told the June issue of Maxim magazine: "It was really fun to see everyone again; it felt a little like a reunion. Everything's different in a way because the movies they've done since the first 'Hangover' have all been so successful, but everything's also exactly the same."
Graham also opens up about her past sex hang-ups and losing her virginity in a revealing new movie screenplay. She explained to Conan O'Brien: "One thing that's in my script is that I went to some funny different kinds of female-empowerment classes... I went to one where they do little exercises like, 'Let's honor your breasts'. So you talk to another woman and you go, 'I honor your beautiful breasts. They honor me and they honor you.'"
"The Hangover Part III" hits theaters on Friday, May 24.
Check out more photos of Heather...