Health And Storm Delay Barry Manilow Tour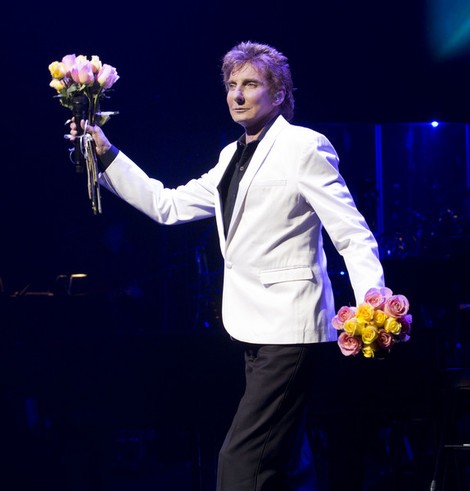 Barry Manilow had to cancel a concert in Utah on Friday due to illness, a day after high winds and lightning forced him to call off another show in Colorado.

The veteran singer was preparing to perform at the outdoor Red Rocks Amphitheater near Morrison, Colorado on Thursday when bad weather hit, so he delayed the start of the show to let the storm pass.

However, the weather only worsened, prompting officials to evacuate the audience and axe the show. Manilow, 70, subsequently took to his Facebook.com page to apologies, writing, "I am very sorry that the Red Rocks show had to be canceled. We were told starting at around 8 pm that the weather would clear and we were all backstage and ready to go throughout the evening. Then we were told that the lightning was too close. Then the wind was too strong. Then the lightning was OK. Then the rain was gone. Then the wind came back. It was quite a roller coaster... After quite a few hours the show was finally canceled when the house rigger could no longer certify that the swinging lighting trusses and flying band gear were safe for either the audience or for anyone on the stage... Again... I am terribly sorry."

However, Manilow's fans were dealt another blow the following night when the singer was forced to call off his show in Utah after falling sick.

Manilow's concert at the Maverik Center in West Valley City, Utah was pulled just hours before he was due on stage.

A statement from venue bosses reads, "We regret to inform you that due to illness tonight's Barry Manilow show has been postponed to a future date. Please hold on to your tickets, as they will be valid for the rescheduled date."