HBO's 'Phil Spector,' Starring Al Pacino & Helen Mirren, To Air March 24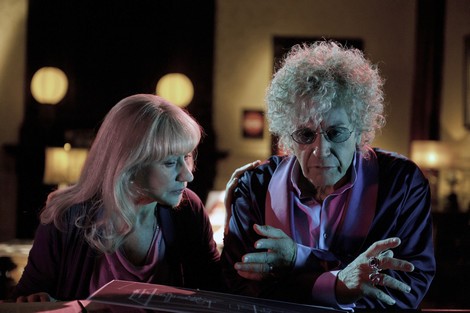 HBO's "Phil Spector" debutes Sunday, March 24, on HBO. Written and directed by Pulitzer Prize-winning and Oscar-nominated playwright David Mamet, the film centers on the relationship between legendary music producer Phil Spector (Al Pacino) and defense attorney Linda Kenney Baden (Helen Mirren), who represented Spector during his first trial for murder.
The film also stars Jeffrey Tambor as Bruce Cutler, the original lead defense attorney on the Spector team, and Chiwetel Ejiofor as a mock prosecutor.
In 2007, Spector went on trial for the 2003 death of actress Lana Clarkson. The music producer claimed she accidentally killed herself with a gun.
The judge declared a mistrial due to a hung jury. At a second trial in 2009, Spector was sentenced to 19 years to life in the California state prison system.