HBO To Air Beyonce and Jay-Z's 'On The Run' Tour Special In September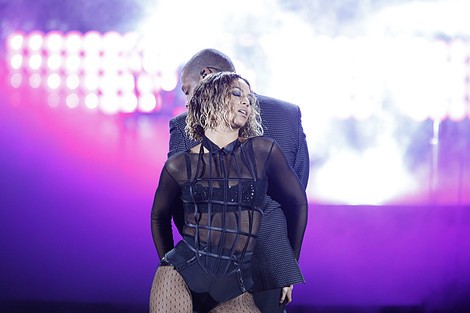 Beyonce and Jay-Z are bringing their joint world tour to HBO.

The network announced on Thursday that it will air concert special "On The Run Tour: Beyonce And Jay-Z" in September.

The couple will perform 42 of their hits during the show, which will be taped during their September 12 and 13 concerts at the Stade de France in Paris.

"This is a major musical event that belongs on HBO," said HBO president of programming Michael Lombardo. "It's going to be a night to remember."

The couple's "On The Run" tour is the first time they've ever toured together save for a few guest appearances at each other's concerts in the past.

"The coordination is not just remarkable, it's the absolute best way that two of the world's best performers can deliver a show that proves why they are on top together," USA Today wrote following the tour's kickoff in Miami on June 25.

The special marks the third collaboration with the network for Beyonce, whose "Life Is But a Dream" documentary aired last year. The singer also stars in the network's "Beyonce: X10 - The Mrs. Carter Show World Tour," which began airing its four-minute episodes on Sundays at 8:55pm last month.