HBO Renews 'The Newsroom' & 'True Blood'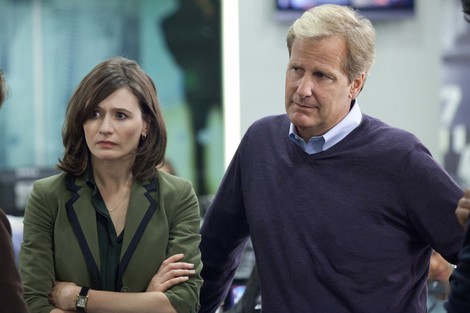 Although critics were on the fence about "The Newsroom," HBO has ordered a second season of the drama about a cable news anchor.
In June, 2.1 million people tuned in to the series premiere, which is a solid debut compared to "Girls," which drew just 1.1 million in its premiere. "The Newsroom" is among the network's most-watched recent premieres, including "Game of Thrones" (2.2 million) in April 2011 and "True Blood" (1.4 million) in 2008.
"The Newsroom" still has time to gain momentum. The "Game Of Thrones" season two premiere increased to 3.9 million, and the "True Blood" season five premiere last month drew 5.2 million viewers. Not surprisingly, HBO has also renewed "True Blood" for a sixth season.
"The Newsroom" centers on a cable news anchor (Jeff Daniels), his new executive producer and ex-girlfriend (Emily Mortimer), his newsroom staff (John Gallagher, Jr., Alison Pill, Thomas Sadoski, Dev Patel, Olivia Munn) and their boss (Sam Waterston).  Aaron Sorkin ("The West Wing") created the series.