HBO Renews Game Of Thrones For Two More Seasons Following Monster Premiere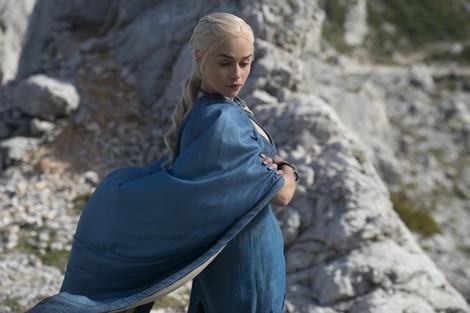 It was a given, but HBO made it official when they renewed hit show Game of Thrones for seasons five and six after the season four premiere became the most-watched episode in the series.
HBO president Michel Lombardo said in a press release, "'Game of Thrones' is a phenomenon like no other. David Benioff and D.B. Weiss, along with their talented collaborators, continue to surpass themselves, and we look forward to more of their dazzling storytelling."
The season four premiere was watched by an average of 6.6 million viewers, making it the most watched program on HBO since the series finale of The Sopranos in 2007.
According to HBO, the premiere had an astonishing 52% improvement over last season's premiere and a 23% increase over last season's finale. They estimate a 8.2 million total viewership for the episode when the 11 p.m. and 1 a.m. replays are included.