HBO Family's Educational And Entertaining 'Puppy Plays The Classics' Debuts Tonight

Puppy Plays the Classics
, an entertaining and educational half-hour live-action special that introduces classical music to children and their families.
Ollie is a playful puppy whose colorful imagination turns every day into an adventure. Join him as he journeys through his doggie daydreams and transforms the ordinary world into a showcase for fanciful puppy fun!
In this first exciting episode of the series,
Puppy Plays The Classics
, adorable Ollie introduces you and your child to the wonderful world of classical music. Now you're invited to play with Ollie as he ventures through the music classroom, where exploration and imagination help him learn and grow! While exploring a classroom of instruments, Ollie imagines his other puppy pals overcoming challenges similar to the ones children face growing up – from sharing, to proper bedtime, to puppy love! Each puppy tale is set to a classical music piece from some of the greatest composers of all time, including
Mozart
,
Tchaikovsky
and
Wagner
.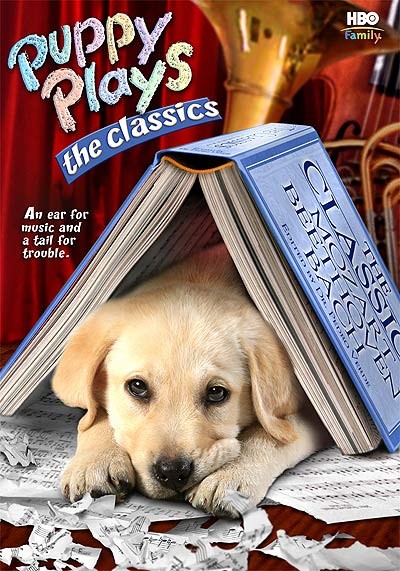 Special Features:
-Puppy care tips for you and your child presented by the Humane Society of the United States
-3 additional never-before-seen puppy tales!
-Behind the scenes with the puppy trainers, cast and crew
Catch the premiere of
Puppy Plays The Classics
on HBO Family on Tonight at 6:30 EST! Visit
www.Puppyplays.com
to buy the DVD, available for sale on February 26.