HBO Documentary Marks 120 Years of Fashion 'In Vogue'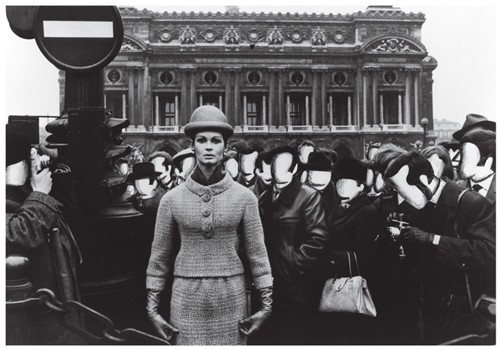 In 2012, I did something I hadn't done in twelve years: I travelled the Fashion Week circuit. New York, London, Paris, back again . . . Fashion Week might be about the presentations of new collections for the forthcoming fall and spring seasons, but at its very core, it's a revolving circus of style. To be more specific: the very best style on the planet. The best-dressed people on the planet are present, the truly elite in women and menswear, which would include the models, the photographers, the designers, and of course the fashion editors. Images from all of the shows and from the streets are shot and compiled and archived, and then published, spread out over thousands and thousands of fashion pages of every publication that devotes so much as an inch to fashion and style. Sitting at the very top of that publication mountain for 120 years has been Vogue.
As someone who was in the fashion industry so long ago, I am keenly aware of how much the landscape has shifted in the past decade: Back then, the world was ruled by the last of the great supermodels (or just Kate Moss) and a handful of designers. Today, many fashion editors are bigger than any model this side of Heidi Klum. It is because of this era that the new HBO documentary, In Vogue: The Editor's Eye makes perfect sense. Filmmakers Fenton Bailey and Randy Barbato start out by taking the viewer on a mini-history lesson of the magazine, but they make it clear that they're more interested the women who've shepherded the publication over the past several decades, the fashion editors.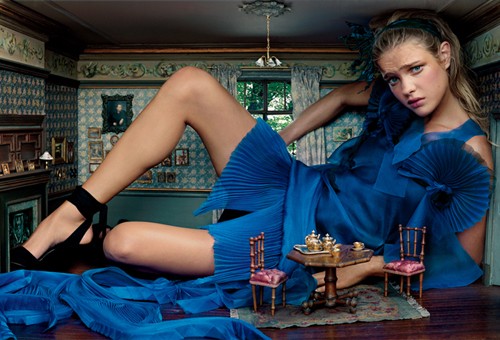 All of the editors who are interviewed for the film (Grace Coddington, Polly Mellon, Vera Wang and of course, Anna Wintour, among others) have similar qualities you'd expect: strength, tenacity and fierce intimidation, but at the same time, each has a distinctly unique personality that is as precious as their legacies are respected.  What is immediately fascinating about these women is the common thread they all share in that none of them seem to have much experience in talking about precisely what is they do. The very first question posed to each of them (individually) is the most basic question that happens to double as the film's premise: What does a fashion editor do? None of them have an answer. But the question is ultimately answered in different ways: be it through the steadiness of Wintour's queen-like hand, or Tonne Goodman's eloquent explanation of her love for simple, classic style, or Carlyne Cerf de Dudzeele (not only my personal favourite, but an inspiration for my side-occupation as a street style photographer) who appears on camera with a genuine I-don't-give-a-damn demeanour and makes one understand her approach: I love it and don't care if idiots disagree.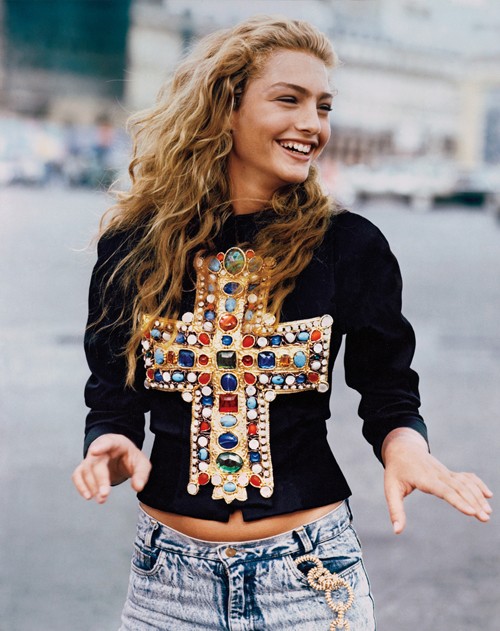 While there are additional interviews with designers like Marc Jacobs, former supermodels and Hollywood actresses, all of whom provide cool, insider-only dish about some of the magazine's most iconic photos and shoots, one never loses sight of the fact that these images were conceived (and in some cases, willed) by the fashion editors at the heart of the film. At no point during the 90 minutes did I find myself looking at my watch or getting antsy over the flow. The pacing of the film is deliberate and efficient, and the filmmakers take great care not to take up time with unnecessary filler. Truth be told though, these women are just fascinating and I could've easily sat there and listened to them tell stories for 90 minutes each.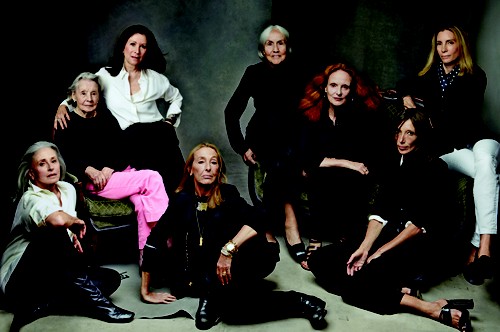 For you super-fashionistas, there may be somewhat of a let-down as you won't find some of the current editorial stars like Anna Dello Russo or Emmanuelle Alt here—the film deals specifically with the U.S. Vogue edition—but there are plenty of fantastic moments to go around. When one of the filmmakers hands a Vogue cover photo of Lady Gaga to the magazine's eldest living editorial alum, 100-year-old Babs Simpson, she scoffs in disgust and proclaims that Gaga looks like a boy. But then a funny thing happens and Ms. Simpson does something surprising—a lesson as to why she was an editor for the world's greatest fashion magazine, and why we never will be.
My Grade: A-
In Vogue: The Editors Eye debuts tonight at 9pm ET/10p PT exclusively on HBO. Running time: 90 minutes.