HBO Documentary Films Presents - Crossfire Hurricane
The Rolling Stones, rock 'n' roll icons who have defined creativity, daring and durability, are to be chronicled in a kaleidoscopic new film that will debut November 15 on HBO. CROSSFIRE HURRICANE provides a remarkable new perspective on the Stones' unparalleled journey from blues-obsessed teenagers in the early '60s to the rock royalty they have become.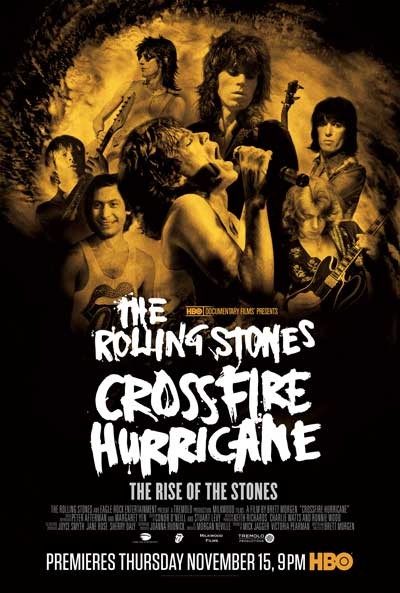 Academy Award Nominated Director Brett Morgen (THE KID STAYS IN THE PICTURE) says, "CROSSFIRE HURRICANE invites the audience to experience firsthand the Stones' nearly mythical journey from outsiders to rock and roll royalty. This is not an academic history lesson. CROSSFIRE HURRICANE allows the viewer to experience the Stones' journey from a unique vantage point.  It's an aural and visual roller coaster ride." 
CROSSFIRE HURRICANE premieres Thursday, November 15th @ 9pm only on HBO.