HBO Announces Free 'Game Of Thrones' Exhibit In 5 International Cities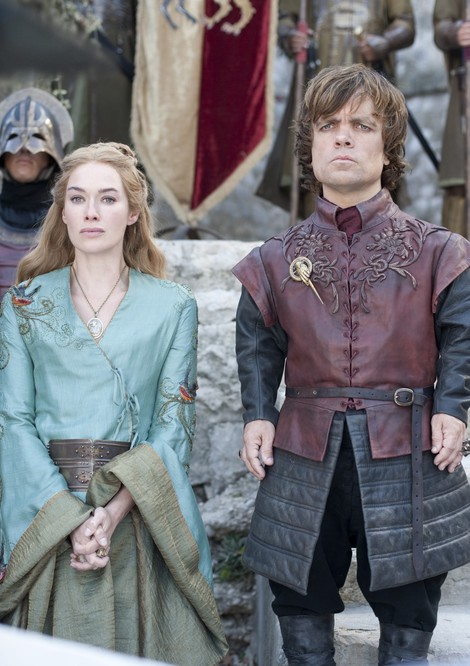 Author George R.R. Martin's award-winning fantasy saga "Game of Thrones" returns for its third season on HBO on March 31. The network has just announced a traveling exhibit for fans that will transport viewers into the breathtaking and enchanted world of Westeros. 
The series has garned a huge international fanbase with its striking characters that live in a world whose summers and winters can last years.
The upcoming exhibit, the first of its kind for HBO, will be featured in five international cities: Toronto, Canada; New York City, New York; Sao Paulo, Brazil; Amsterdam, North Holland and Belfast, Northern Ireland. Free for the public, the exhibit will focus on key characters from five of the noble houses (Stark, Lannister, Targaryen, Baratheon and Greyjoy).

What can fans expect to see? Costumes, props, armor and weapons. Mannequins will display extraordinarily detailed garments worn by characters such as Cersie and Tyrion Lannister (pictured above), played by Lena Headey and Peter Dinklage.
Weaponry will also be featured, including King Joffrey's (Jack Gleeson) crossbow and the "Ice" and "Longclaw" swords. Helmets, shields, and full suits of armor will also be on display.
The Backwater Interactive Experience will allow fans to participate in the epic battle from season 2. In addition, viewers can take their photos with a precise replica of the iron throne.
Game of Thrones Exhibition tour dates and venues:

Toronto March 9 – 16
New York City March 28 – April 3
Sao Paulo April 25 – 30* (dates subject to change)
Amsterdam May 19 – 27
Belfast June 8 – 17

For more information, visit http://hbo.com/gameofthrones. And if you're a true fan, head over to BuzzFeed and take the "Game of Thrones" quiz.