Hayley Atwell Lands Starring Role In 'Captain America' TV Spin-Off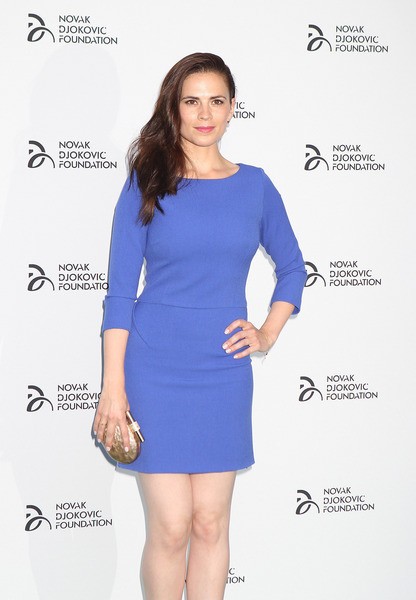 British actress Hayley Atwell has landed the lead role in a new TV show based on Captain America.

The 31 year-old star, who played the superhero's love interest Peggy Carter in 2011 movie Captain America: The First Avenger, has been cast in a new series called Agent Carter, which is due to hit television screens across the country. by the end of the year.

A source tells Britain's Daily Mirror, "This is a massive deal for both Hayley and Marvel comic fans. It's Marvel's major project of 2014, and it will be a big budget production. Hayley is absolutely thrilled to have the opportunity and is incredibly grateful to Marvel fans who have basically been campaigning for a spin-off show for the past six months.

"It means moving to L.A. for six months but her friends and family are all behind her, and this is a huge opportunity."

The TV show will reportedly document the events six months after the finale of Captain America: The First Avenger, while a follow-up to the first film, Captain America: The Winter Soldier is due to hit cinemas in April.
Agent Carter will follow in the footsteps of another Marvel Comics spin-off show, Agents of S.H.I.E.L.D., which launched last year.