Hayden Panettiere's 'Prom For All' Dress Campaign (Video)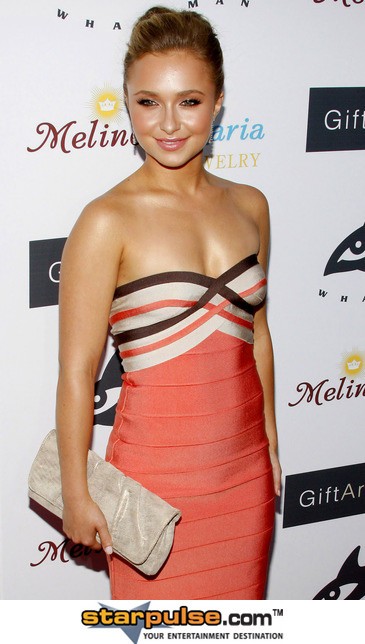 www.DoSomething.org and Hayden Panettiere want to make sure every girl has the chance to attend one of high school's biggest nights in style. Launching DoSomething.org's first ever prom dress donation campaign "Prom for All", this fashion initiative aims to get young people to collect formal dresses for girls who might not otherwise be able to afford them.
An American family with a high school student spends an average of $1,078 on prom, leaving one out of every four American families unable to send their student to prom.  "Prom for All" rallies students to organize dress drives at their schools and in their communities and drop the dresses off at a local collection site through June 22, 2012. The dresses are then passed on to girls within that community who are in need of a dress. Seams (get it?) easy enough, right?
"I am thrilled to be a part of such a giving and heartwarming campaign for young girls," reveals campaign spokesperson, Hayden Panettiere. "Every girl should have the chance to feel like a princess on their prom night and I'm so proud of the girls who have chosen to participate and give back!"
Everyone who participates in the eight week campaign and gets their friends involved is eligible to win a $2,000 scholarship.  Other prizes include a night on the town in a limo!
To learn more about Prom for All, please visit www.dosomething.org/prom or text PROM to 38383.