Hayden Panettiere's Future Brother-In-Law To Run For President Of Ukraine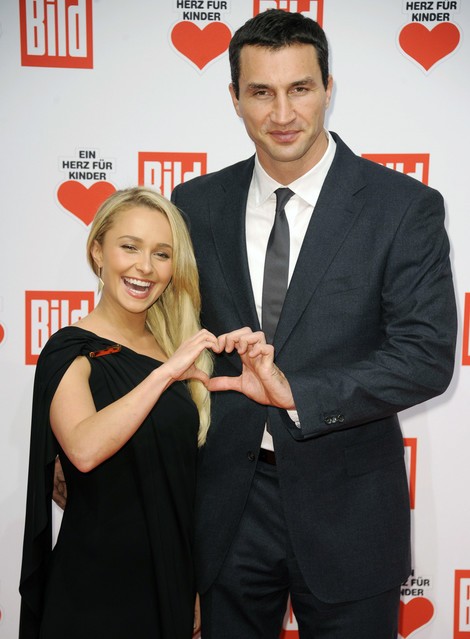 Hayden Panettiere may have some serious political connections in the next couple of years. Her future brother-in-law Vitali Klitschko has officially announced plans to run for president in his native Ukraine.
The actress is engaged to Vitali's brother, Wladimir Klitschko. Both men are boxing champions.
Former Ukrinian leader Viktor Yanukovych disappeared last week following days of violence in Kiev. Violent clashes between protesters and police officials resulted in the death of more than 80 people.
Alexander Turchinov has been named as acting president, and there are plans to push forward elections to May 25.
Vitali Klitschko, who previously revealed a desire to run for president in 2015, told the BBC, "We don't have much time (until the election). I want to make Ukraine a modern European country. If I can do that through the president's position, I will do my best."
Panettiere and her fiance have been vocal about their support for oppressed Ukrainians fighting for political change.