Hayden Panettiere:'Look Out, My Boyfriend Is A Boxer!'

Hayden Panettiere has opened up about her relationship with boxer boyfriend Wladimir Klitschko for the first time - branding their union "an exciting experience."

The Heroes actress, 20, has been dating the 33-year-old Russian since December, but has kept quiet about their romance. She was rumored to have dumped the sporting star for her ex-boyfriend, Hard Rock Cafe heir Harry Morton, after they were spotted together in Los Angeles last month.

Panetierre dismissed the speculation, insisting she is "just friends" with Morton - and now the petite actress has opened up about her relationship with Klitschko while supporting him at a fight in Germany over the weekend.

She says, "I've never had an athlete as a boyfriend before, and it's an exciting experience. I think it's awesome that he's so athletic, but I'm most fascinated with his intelligence. He's unbelievably clever... Even though I'm small, I can dish it out too. But I have to admit, I feel really protected with such a strong man by my side. Now, whenever someone's bugging me, I say: 'Look out, my boyfriend is a boxer!'"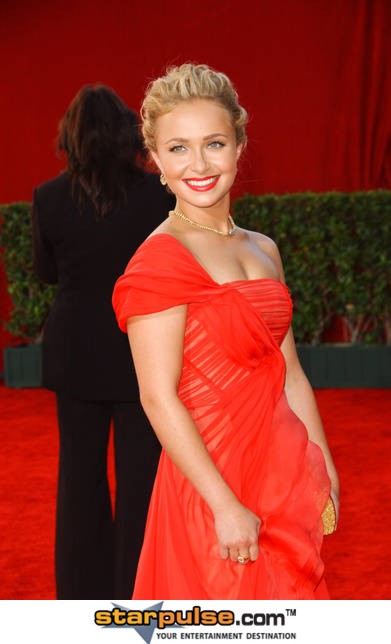 Click Here For More Hayden Panettiere Pictures