Hayden Panettiere Spotted Kissing Her Ex Wladimir Klitschko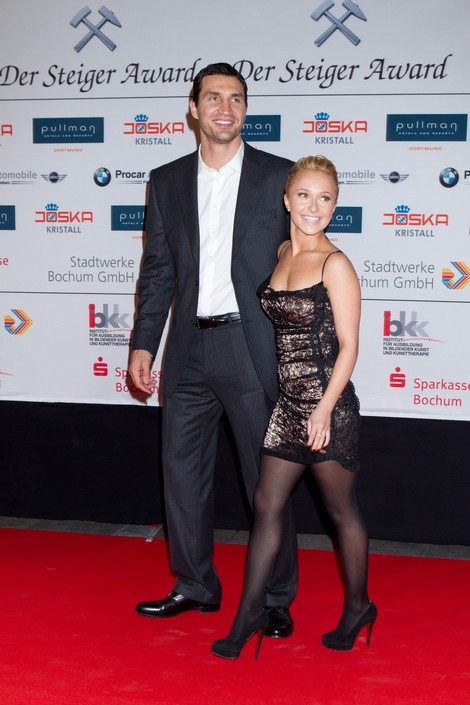 Hayden Panettiere has moved on from Scotty McKnight - and back into the arms of previous boyfriend Wladimir Klitschko.
Hayden and Wladimir broke up in May of 2011 and a month later she was hooking up with Scotty. She told People, "Even though we've decided splitting up is best for both of us, we have an amazing amount of love and respect for each other and remain very close friends," and after being single since December Hayden is already gone back to Wladimir.
Back in January, when Wladimir was seen dropping her off at an airport, she told TMZ, "they were just friends." However, Hayden, 24, and Wladimir, 37, were spotted Sunday night at a Miami Heat game in the Floridia city where they locked lips on several occasions.
Hayden, who was clad in a hot pink halter-top, made no attempt to hide their public display of affection and put her arm around Wladimir's neck to pull him in closer during their makeout sessions!