Hayden Panettiere: New Bikini Shots Reveal That She's Having Her Misspelled Tattoo Removed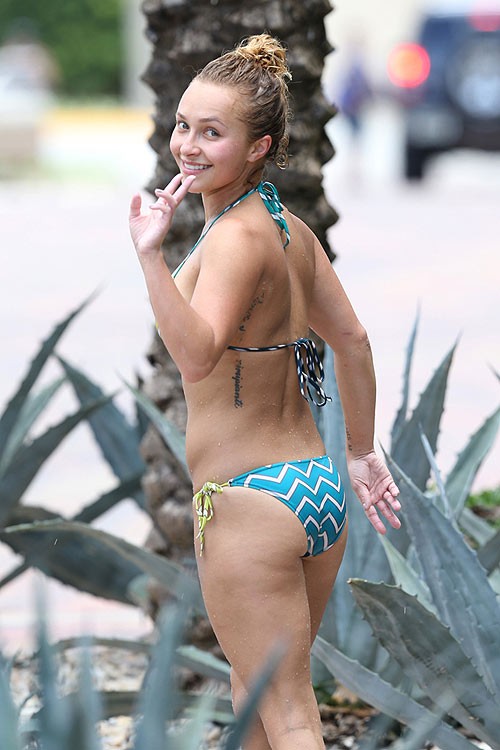 Hayden Panettiere showed off her sexy curves on Miami Beach over Labor Day Weekend while enjoying some time off from filming her hit show Nashville, spending time with some friends and boyfriend Wladimir Klitschko, who owns a home in the area.
Hayden wore a yellow and blue zigzag print bikini, revealing that she's been getting laser treatments to get rid of the misspelled tattoo on her back.

The tattoo reads, "Vivere senza rimipianti", but the artist added an extra "i" to the word "rimpianti", which takes away from the meaning behind the inking.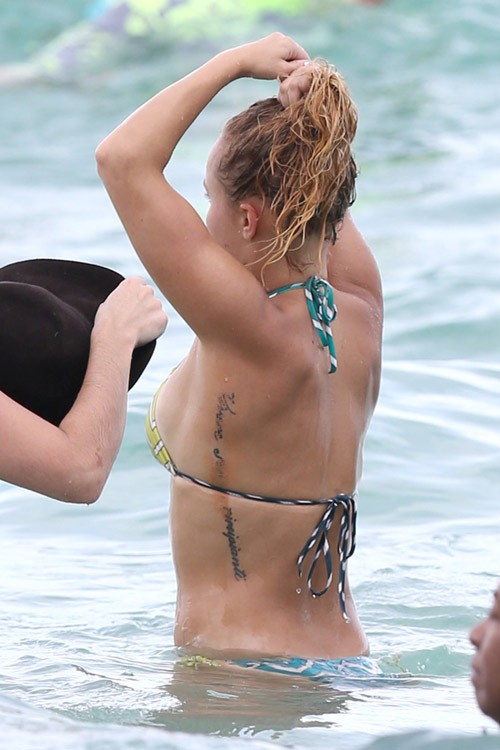 Ironically, the phrase means "live without regrets", and Hayden apparently now regrets it.

"It's Italian. When I was younger, I was upset and my dad said he wanted to show me something. He slammed one door of the bathroom and the closet door popped open. It was a trick with the air," she told the May 2013 issue of Glamour magazine. "He said: 'Whenever one door closes, another one always opens.' So my tattoo means, 'Live without regrets'."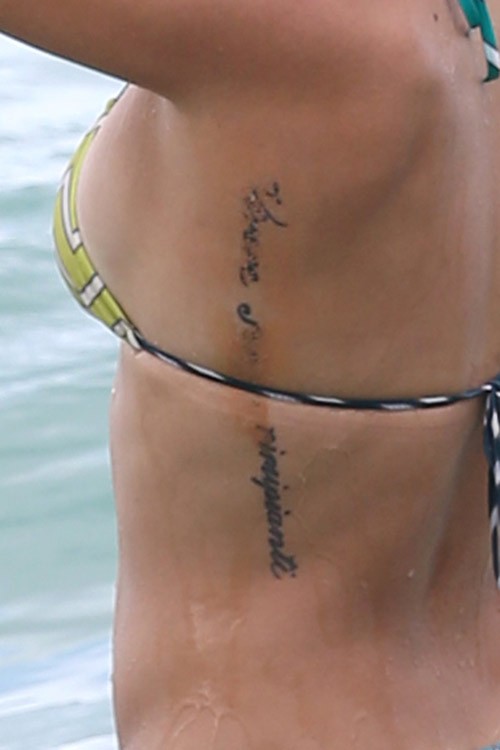 Hayden had the ink done in 2009, after which she addressed the incorrect spelling, saying she didn't regret it and would probably fix it at some point.

"It is misspelled, whatever, I just put my own spin to it. Chances are I'll probably get it fixed, but that's why I love having it on my back because I don't get bored of it. I don't have to stare at it all the time, but then you have it on your back and you don't realize that it's misspelled either!" she said.


See more pics of Hayden in her bikini on page 2...