Hayden Panettiere: 'I Love Playing The Villain'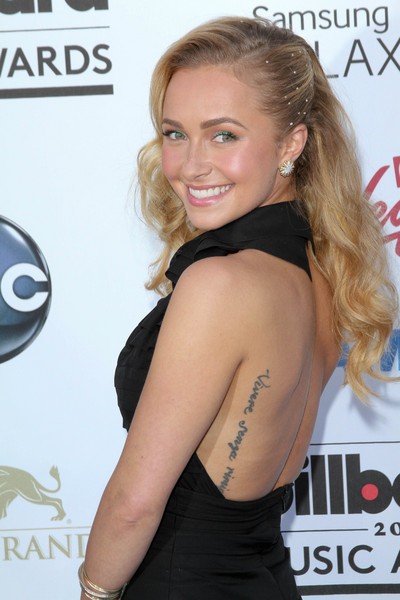 Hayden Panettiere feels so mean for her frequent onscreen fights with Connie Britton in Nashville; she is constantly apologizing for her catty remarks.

The 23 year-old actress plays rising country musician Juliette Barnes in the hit show, and her character has regular clashes with Britton, who takes on the role of fading star Rayna Jaymes.

Their rivalry has given Panettiere the chance to move out of her stereotype 'good girl' roles but she admits she struggles to be Mrs. Nasty and hates hurling insults at her co-star on set.

She tells U.K. talk show host Graham Norton, "I love playing the villain. She's mean and nasty. It was wild for me and something I was really excited about. Because I had played an all-American cheerleader for so long I knew it would be an uphill battle to be seen as any other kind of actor and then she came along.

"But I kept apologizing to Connie Britton after every scene, saying, 'I am so sorry, I didn't mean it,' and she said, 'Of course not, it's acting.' Now we have got to know each other we have a lot of fun pushing each other's buttons and we really go for it."