Hayden Panettiere Expecting First Child With Fiance Wladimir Klitschko!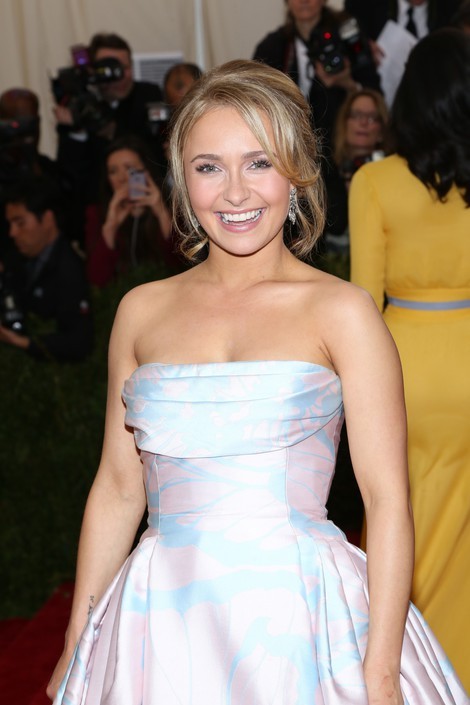 Hayden Panettiere is expecting her first child with fiance Wladimir Klitschko.

The couple's pregnancy was confirmed by Us Weekly magazine on Wednesday, when a source revealed that, "Hayden is totally pregnant!"

The Nashville star, 24, began dating the Ukrainian boxer, 38, in 2009, but the couple split in 2011, citing the woes of their long distance relationship. The couple reunited in January, 2013, and were engaged shortly after. The former "Heroes" star finally conifirmed the engagement in October.

"I feel like I was born to be a mother," Hayden told Glamour magazine for its May 2013 issue. "Sometimes people speak about [having kids] like, 'Your life ends — you're never going to be able to do anything again!' And I'm like, 'What are you talking about?' Motherhood is the most beautiful, exciting thing, and there's nothing that I feel like I can't accomplish while having children in my life."

Speaking of having children, Hayden told Ellen DeGeneres in 2011 that people will often ask her what sex is like for the couple -- she's 5'2" tall and he's 6'6".

"I get the prudest people coming up to me and they're like, 'Does it work?' Yeah, it works," she said. "We find a way."

Yes they did.

The couple have put their wedding plans on hold because of the civil unrest in Klitschko's homeland.