Hayden Panettiere Engaged - See Pictures Of Her Ring!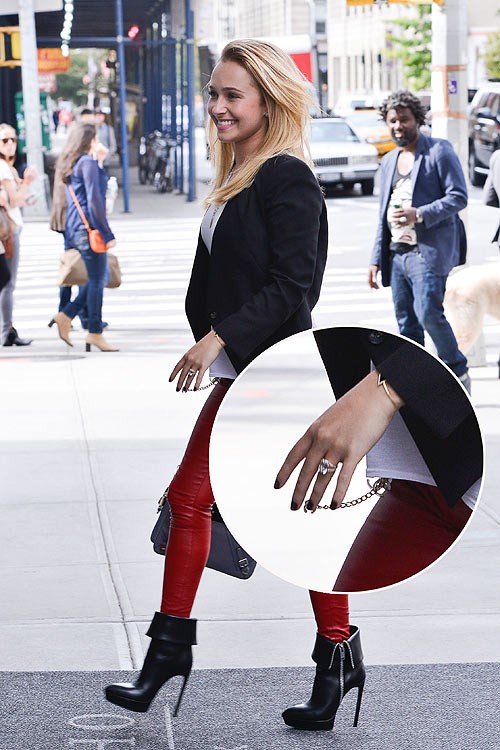 Actress Hayden Panettiere confirmed her engagement to Russian boxer Wladimir Klitschko on Wednesday when she showed up for an interview on "Live With Kelly & Michael" sporting some serious hardware.

"I'm sort of distracted, not just by the snake, but there's a very large diamond ring on your finger," Kelly said to Hayden. "I'm not sure if you want to announce anything... Does that signify anything, is that a promise of something?"

The 24-year-old said that the ring "speaks for itself" before fessing up, saying, "I am!"

Hayden and Wladimir, 37, began dating in 2009 and split in 2011 because of the distance between them, but rekindled things earlier this year.

The actress was spotted out in Manhattan on her way to ABC's "Good Morning America" studios in Times Square, and again on her way to her hotel, showing off the ginormous rock that Klitschko gave her.

According to E! News, the diamond is approximated at six carats and is worth around half a million dollars.

"The diamond is an emerald cut, which automatically requires a very high clarity grade," jewelry expert Chris Capri told E! News. "The ring looks to be rose gold with a split-shank setting."

See close-up pics of Hayden's rock after the jump...