Hayden Panettiere Dating A New York Jet - Not Mark Sanchez!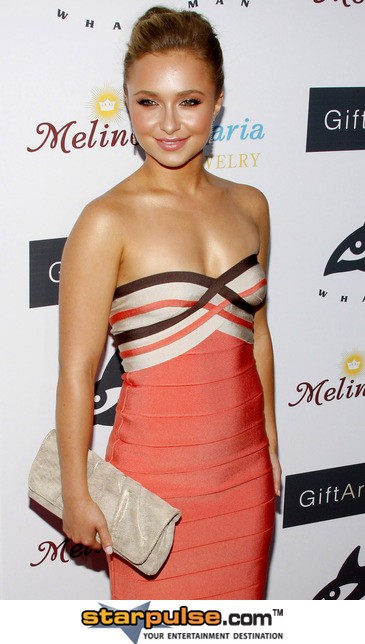 Hayden Panettiere is indeed dating a New York Jets player, but it isn't the one we all thought she was hooking up with. That's right, it's a player other than quarterback Mark Sanchez!
US Magazine is reporting that a source says Hayden is dating rookie Scotty McKnight. He was drafted in the seventh round of the recent NFL draft and went to college at Colorado.
"I'm a huge Jets fan and became very good friends with Mark and his buddies," she told US Magazine previously. "I've always been that girl who has a lot of dude friends. I'm into sports so we have a lot in common." Sounds like Mark hooked them up.