Hayden Panettiere Confirms Engagement To Wladimir Klitschko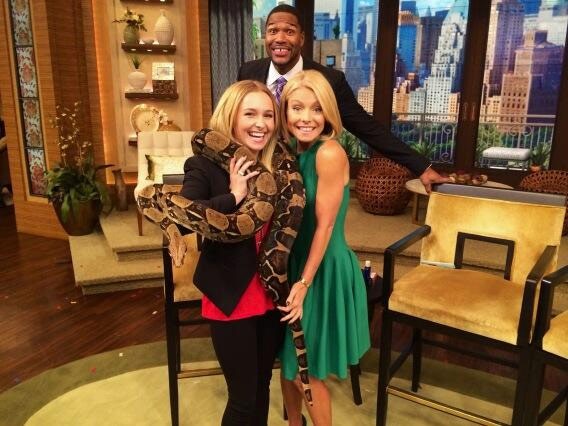 Nashville star Hayden Panettiere is engaged! The actress confirmed that she and Russian boxer Wladimir Klitschko are set to take the plunge while guesting on "Live With Kelly & Michael" Wednesday morning.

Panettiere took the stage for her appearance wearing a large brown and black boa -- constrictor, that is.

Hayden brought the snake to mess with Michael Strahan, who is deathly afraid of snakes. On her last appearance on the show she brought a fake rubber snake and tossed it at the host, and he vowed revenge. But Hayden one-upped her last trip to the show by bringing the real deal this time.

But while discussing Strahan's reptilian fears, co-host Kelly Ripa made a quick observation.

"I'm sort of distracted, not just by the snake, but there's a very large diamond ring on your finger," she said. "I'm not sure if you want to announce anything... Does that signify anything, is that a promise of something?"

Panettiere, 24, said that the ring "speaks for itself", but she grinned while confirming the news; saying, "I am!" when asked directly if she and Klitschko, 37, had gotten engaged.

The couple began dating in 2009 and split in 2011 because of their long-distance relationship, but they rekindled their romance earlier this year.